Many of the real applications of artificial intelligence make use of sensors to perceive data and actuators to perform actions. That is, to interact with the physical world. Therefore, from the educational point of view, it would be very interesting to be able to use the Machine Learning models that we built with LearningML, in applications that interact with the real world through sensors and actuators. That is, to join the Artificial Intelligence with educational robotics.
Well, with LearningML this is already possible. Recently, in collaboration with the EchidnaSteam team, we have created EchidnaScratch, a Scratch-based programming platform that, in addition to allowing the programming of Echidna boards, allows the use of the Automatic Learning models created with LearningML. Incorporating artificial intelligence into educational robotics projects is a reality with the Echidna – LearningML tandem.
Echidna educational boards have been designed with the aim of facilitating the programming of programmable systems from which you can control sensors and actuators such as buttons, light sensors or different types of LEDs. That is, they are boards designed to work educational robotics. On the website of the project you can find all the details about these boards as well as many activities to perform in the classroom.
This combination of LearningML with Echidna offers a set of practical tools with which you can work globally the 5 great ideas proposed by AI4K12, an American initiative whose purpose is to promote the teaching of AI in schools.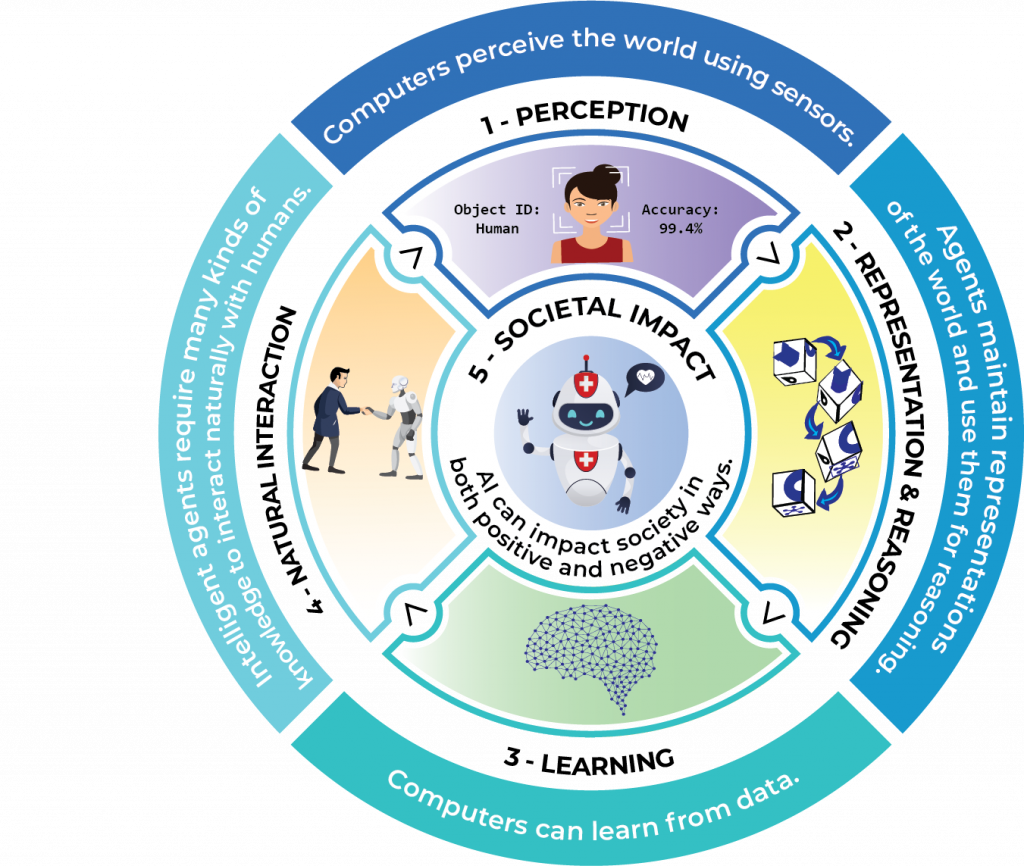 Taking these 5 great ideas as a frame of reference, and using the Echidna plates together with LearningML, which a few years ago could be considered a chimera that was light years away from the classroom, is now a reality that can be implemented even in the first grades of primary school, since both EchidnaScratch and LearningML and the Echidna plates themselves have been developed taking the ease of use (low floor) as the main design element.
Translated with www.DeepL.com/Translator (free version)